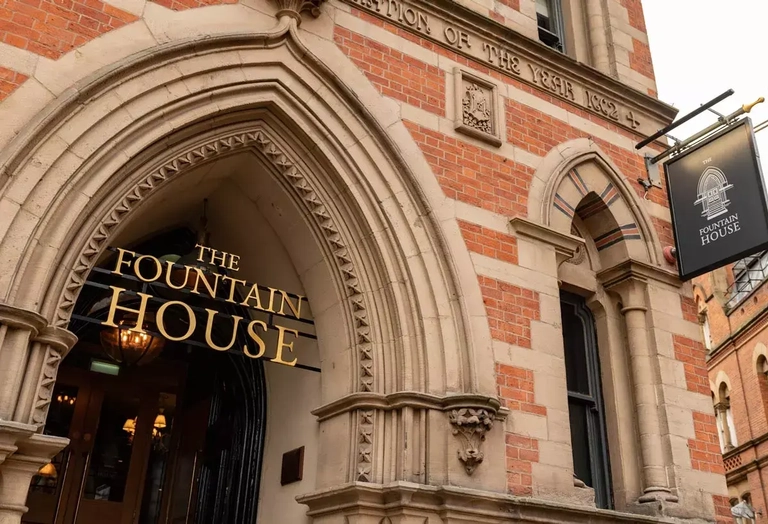 The Fountain House is officially open
We are excited to welcome The Fountain House to our Metropolitan Pub Family as it officially opens its doors following a stunning refurbishment.
Set in the heart of Manchester, in the iconic memorial building. We cannot wait for our guests up north to enjoy delicious seasonal dishes, a fantastic range of new and old-word wines, along with an extensive range of craft beers.

It is also the perfect place to book special events as well as popping for a cosy Sunday Roast.

The team cannot wait to welcome you.